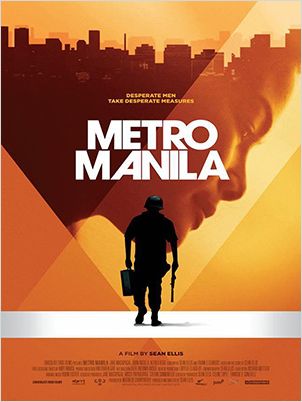 http://www.imdb.com
http://www.allocine.fr
Rating : 4/5
Date de sortie : 17 juillet 2013 (1h55min)
Réalisé par : Sean Ellis
Avec : Jake Macapagal, Althea Vega, John Arcilla
Genre : Thriller , Drame
Nationalité : Britannique , Philippin
DL : V.O , V.F
Seeking a brighter future in megacity Manila, Oscar Ramirez and his family flee their impoverished life in the rice fields of the northern Philippines. But the sweltering capital's bustling intensity quickly overwhelms them, and they fall prey to the rampant manipulations of its hardened locals. Oscar catches a lucky break when he's offered steady work for an armored truck company and gregarious senior officer Ong takes him under his wing. Soon, though, the reality of his work's mortality rate and the murky motives of his new partner force Oscar to confront the perils he faces in his new job and life.
Aspirant à une vie meilleure, Oscar Ramirez et sa famille quittent les montagnes du nord de la Philippine où ils vivent et viennent s'installer dans la ville de Metro Manila.
Proie idéale dans cette ville impitoyable, Oscar va devoir tout risquer pour les siens.