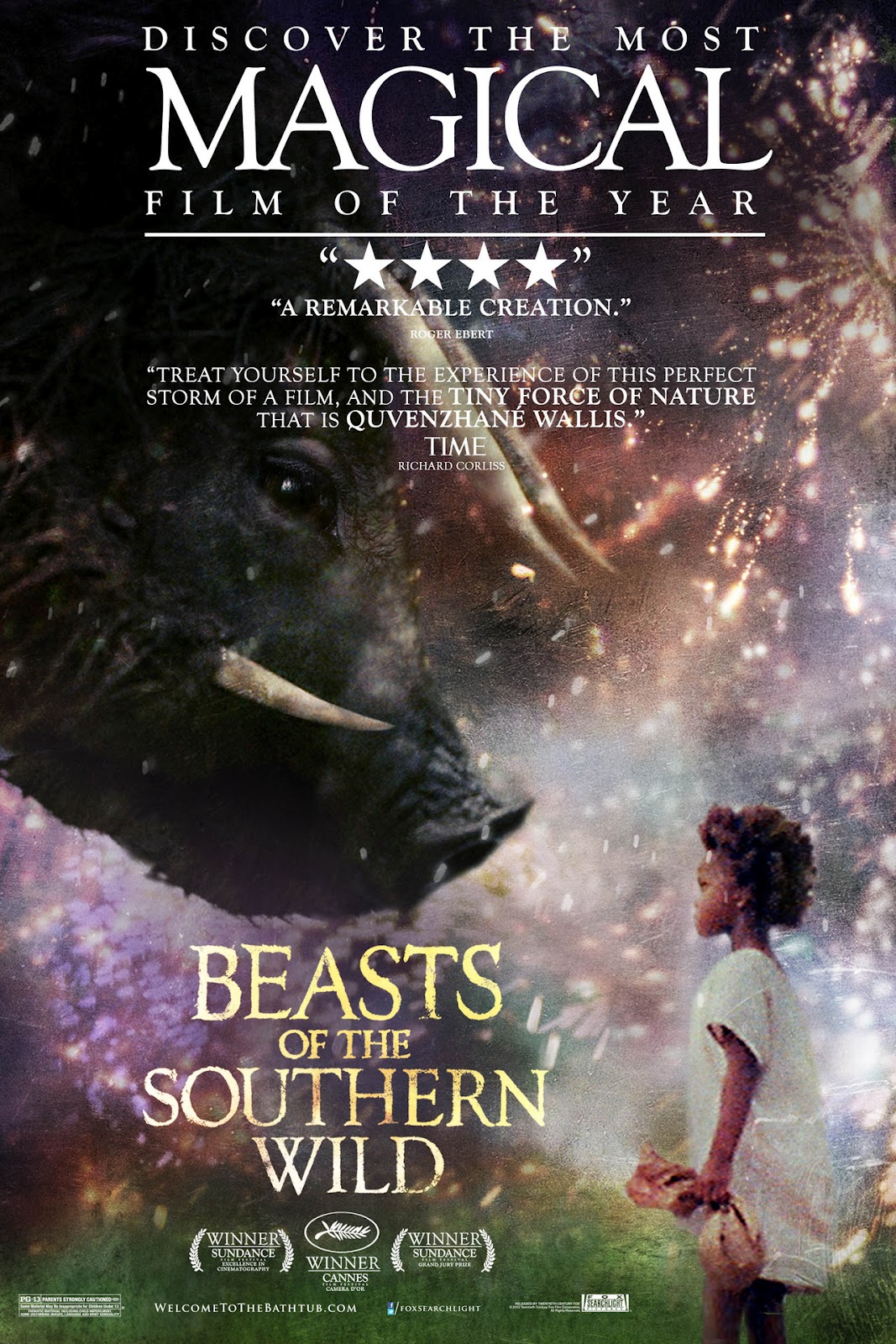 http://www.beastsofthesouthernwild.com
http://www.imdb.com
https://en.wikipedia.org
http://www.allocine.fr
__DL : V.F , V.O
__STREAM : V.O stfr
Date de sortie

12 décembre 2012

(

1h 32min

)

Réalisé par

Benh Zeitlin

Avec

: Quvenzhané Wallis

,

Dwight Henry

,

Levy Easterly

Genre

: Drame

,

Fantastique

Nationalité

: Américain
Faced with both her hot-tempered father's fading health and melting ice-caps that flood her ramshackle bayou community and unleash ancient aurochs, six-year-old Hushpuppy must learn the ways of courage and love.
Hushpuppy, 6 ans, vit dans le bayou avec son père.
Brusquement, la nature s'emballe, la température monte, les glaciers fondent, libérant une armée d'aurochs.
Avec la montée des eaux, l'irruption des aurochs et la santé de son père qui décline, Hushpuppy décide de partir à la recherche de sa mère disparue.
Beasts of the Southern Wild



Theatrical release poster

Directed by
Benh Zeitlin
Produced by
Josh Penn
Dan Janvey
Michael Gottwald
Screenplay by
Lucy Alibar
Benh Zeitlin
Based on
Juicy and Delicious by
Lucy Alibar
Starring
Quvenzhané Wallis
Dwight Henry
Music by
Dan Romer
Benh Zeitlin
Cinematography
Ben Richardson
Editing by
Crockett Doob
Affonso Gonçalves
Studio
Journeyman Pictures
Cinereach
Court 13 Pictures
Distributed by
Fox Searchlight Pictures
Release

date(s)

January 20, 2012 (Sundance)
June 27, 2012

Running time
93 minutes[1]
Country
United States
Language
English
Budget
$1.8 million
Box office
$11,249,128[2]